Influencer marketing – the big thing in the marketing world right now. Not only does it generate more return on marketing investment, if used correctly it can really grow you brand.
While influencer marketing is very helpful, the truth is that finding the "right" influencers can be challenging and quite time-consuming, which is why we created a list with various influencer marketing tools that might come in handy. These tools can be roughly be divided into four different categories: influencer discovery tools, influencer outreach tools and influencer recruitment platforms, and influencer analysis tools.
Influencer discovery/search tool
For most marketers, finding influencers is perhaps the most challenging task for a lot of people.
A good influencer discovery/search directory helps make this easier.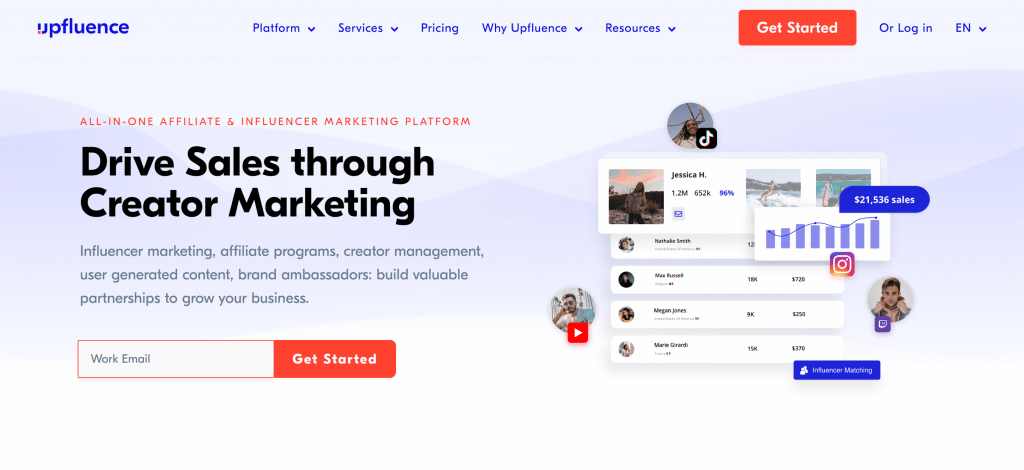 What Upfluence does very well is it allows you to browse a multitude of influencers from your niche and you can easily connect with them. They cover Twitch, YouTube, Instagram and other platforms. Upfluence also worked with more than 1600 brands including Amazon and ASUS, among many others. Aside from finding influencers, they also help with relationship management and other factors. They even have influencer ratings, so you can pick the appropriate ones.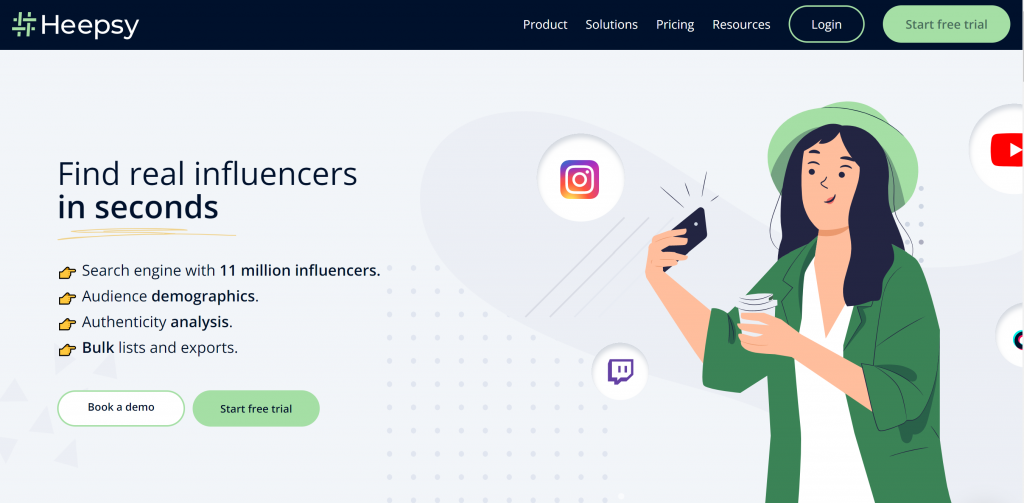 Thanks to Heepsy, you will have no problem finding great influencers on TikTok, YouTube, Instagram or Twitch. They even have a fake followers audit so you can eliminate influencers with any fake following. Plus, the platform even has content performance metrics as well.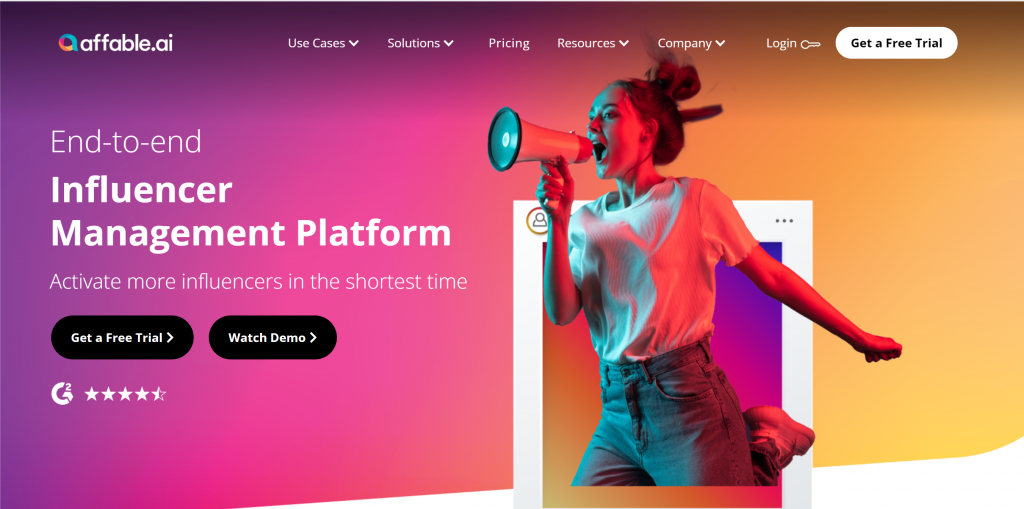 The advantage of this solution is that you can identify and track influencers using 20+ filters. You can even manage collaborations, track campaigns and measure performance as a whole. It's very efficient, and you can only use a single service or the complete package.
Influencer Outreach tool
Finding influencers can be great, but the challenge is actually narrowing down people that want to work with you. That also means negotiating and talking with them.
Businesses who have tried contacting influencers using the built-in Instagram chat will know this: it's extremely time-consuming when it comes to negotiating with influencers. When you have a lot of influencers in your list, that can be a challenge if you have to manually process everything. Outreach tools help to make this process easier.
These tools help you find the easiest way to contact influencers, and allow you to keep track of each conversation. You can set a default outreach message, as well as follow up messages – all you have to do is to prepare the list of influencers and these tools will help you with the rest.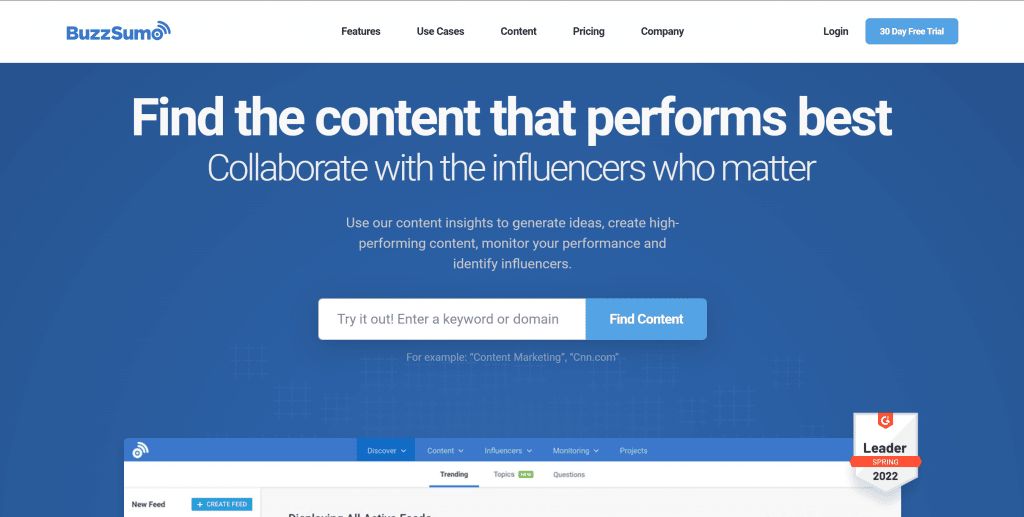 BuzzSumo is ideal for influencer outreach, and it can help automate the process quite a bit. There are lots of metrics and information you can access, and you can even analyse content engagement and reach. Which is why we think BuzzSumo is one of the top influencer outreach tools, and it's certainly worth using today.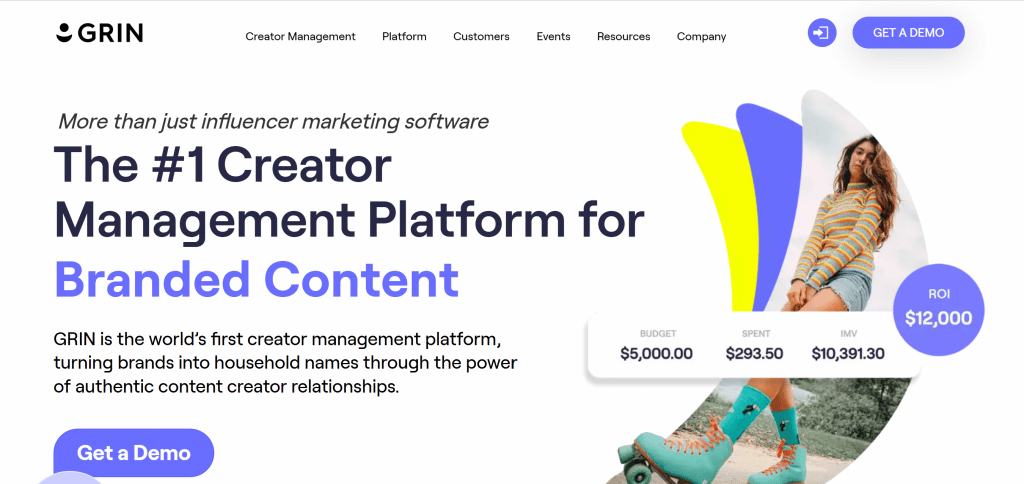 Grin does a spectacular job at helping you connect with influencers and also manage your spending. You can recruit influencers, nurture your relationships, and also report, analyse and see which influencers give the best ROI.
Automated recruiting
With an influencer discovery + outreach tool, you can quickly find influencers you want to work with, research about them and contact them for collaboration. The thing is: to make this work, the selected influencers must be willing to work with you too.
Most of the time is spent on researching the influencers an negotiating with them.
Automated recruiment platforms turn the table around, instead of you reaching out to them, you let them reach out to you.
With a recruitment platform, you can post a job to a database/directory of influencers and then the influencers can see the job and apply to it.
Recruitment platforms like these are great if you are on a rather tight deadline. That means you don't have to worry about discussing dates, negotiating prices and so on. You share all the details when you post your job and then the influencer can apply if they are ok with your requirements.
Modello – top microinfluencer recruitment platform Malaysia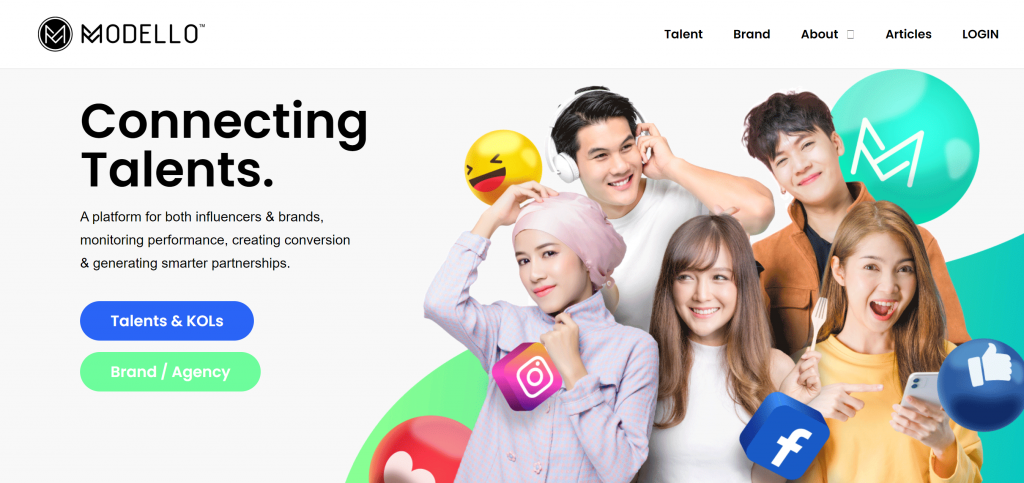 If you are a business in Malaysia or if you are looking to work with Malaysian micro-influencers, this is the platform to use.
Just list out your requirements, job remuneration and job details, and post the job on Modello. Within minutes, all the influencers registered with Modello will get a notification on their app. Only the few who fit your criterias (i.e no of followers, location etc), and are ok with the remuneration, will be able to apply for your job.
All you have to do next, is to go through the list of applicants, and select the ones you want to work with. The best thing with this approach is: you only spend time researching influencers who are willing to work with you. Also, no negotiation is needed, as the pay and job details are already communicated upfront.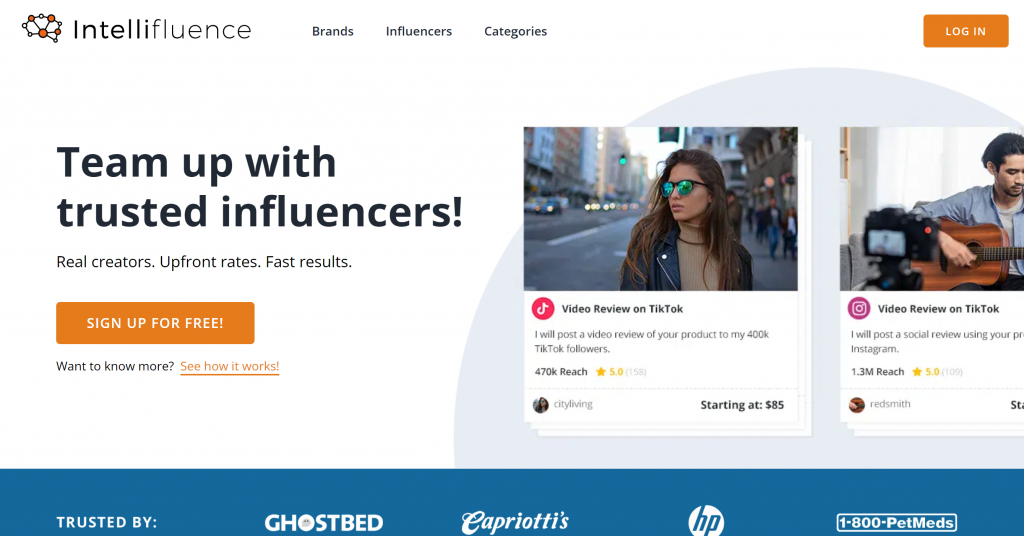 This tool is similar to Modello – except that it's for recruiting influencers from all around the world. It has only a few Malaysian influencers.
Similarly, you can pay to post a job on Intellifluencer, and wait a few days to get a list of all influencers who are willing to take up your job. From there, you choose the ones you want to work with.
Influencer research tool
Whether you are going influencer discovery + outreach approach, or using the automated recruitment platforms, you will need to research your influencers before hiring them.
Researching influencers is very important if you want to ensure that you find the right people. Thankfully, there are tools to help you with that. Such tools like the ones below are efficient, reliable and a pleasure to use.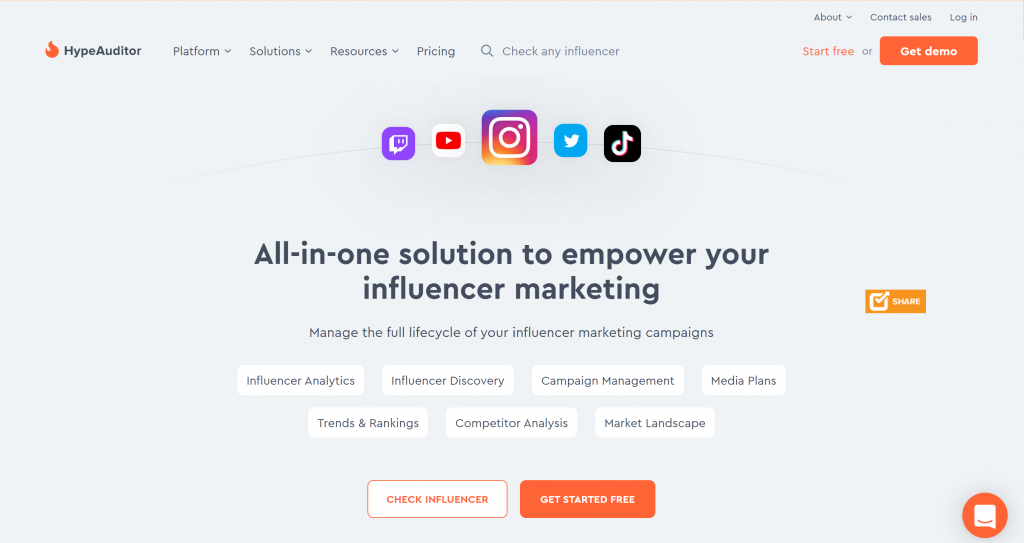 Their focus is to help you research influencers, see information about their audience, and that will help you narrow down the ideal option to suit your needs. It's a whole in one solution that can be well worth your time.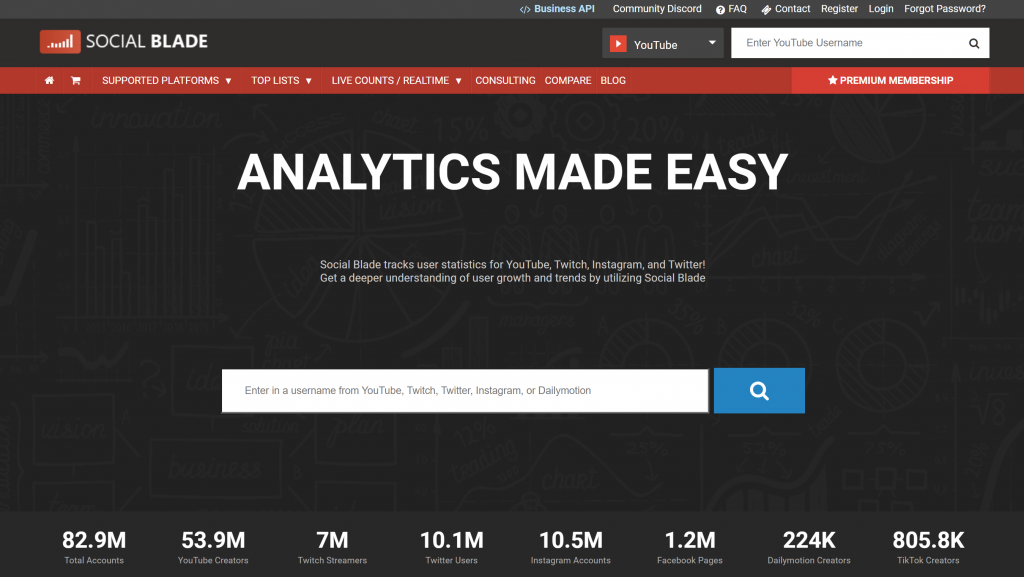 Social Blade offers analytics for a variety of platforms, especially YouTube, Twitter, TikTok, Facebook and Instagram, among others. All the information is very detailed, and you can easily track down the best influencers for your business.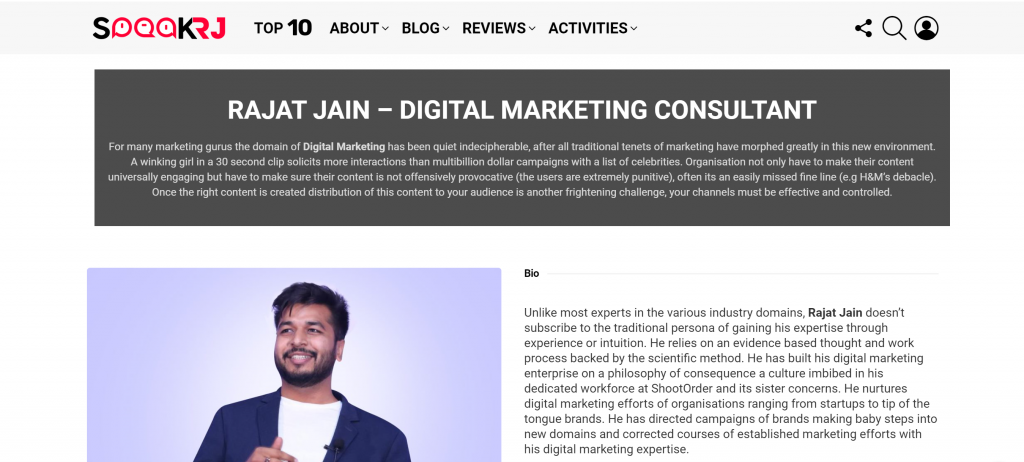 It's a great idea to use this service because you will receive professional assistance and a way to find some of the top influencers out there. It's fast, efficient and totally worth your time.
Conclusion
As you can see, finding the best social media influencer tools is not that difficult. It all comes down to the features you need, and you will be quite amazed with the results and experience. Rest assured that once you start using these, it will be well worth your time!