Creating a great influencer marketing campaign can bring in amazing potential and incredible results for your business. If you find the right influencer, the results can be incredible – you will be able to grab the attention of new audiences and generate a lot of growth and value.
In fact, there are some great campaign examples you can learn from.
And in this post, we have curated six examples of brands who have totally nailed their influencer marketing campaign.
Zara's Instagram Influencer Marketing Campaign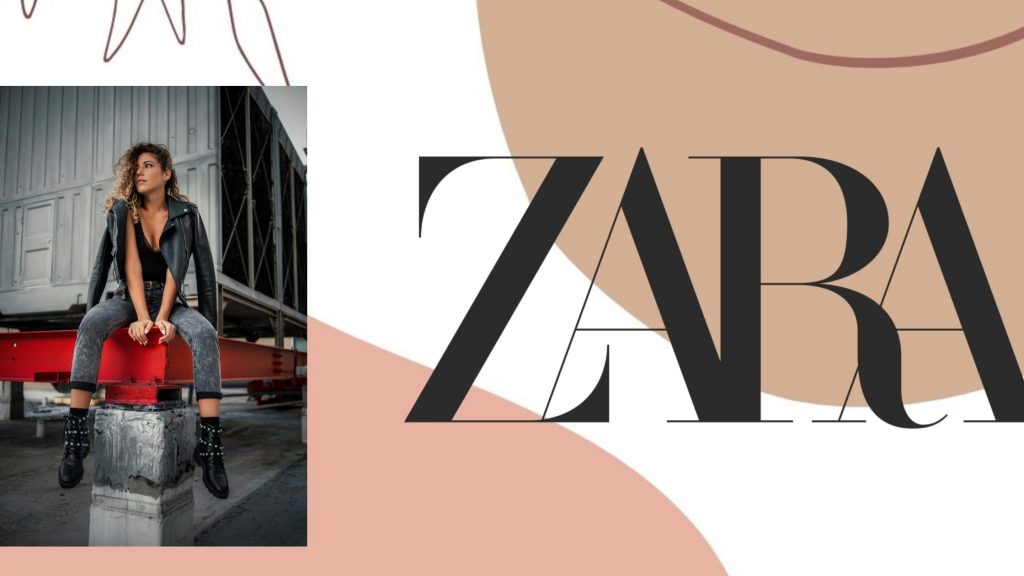 Zara is a top clothing retailer and they are known for netting billions in profits every year.
The brand decided to leverage high on social media. With that in mind, they are constantly expanding and they collaborate with top Instagram and social media influencers to promote their unique fashion style and perspective.
They worked with influencer Teesh Rosa and many models from all over the world. They provide great, trending clothing pieces to influencers and those posts created by influencers reach thousands or even millions.
The Teesh Rosa campaign they had reached 355k+ people, a testament to how useful an Instagram influencer marketing campaign can be if you find the best influencer.
Loot Crate's Influencer marketing Campaign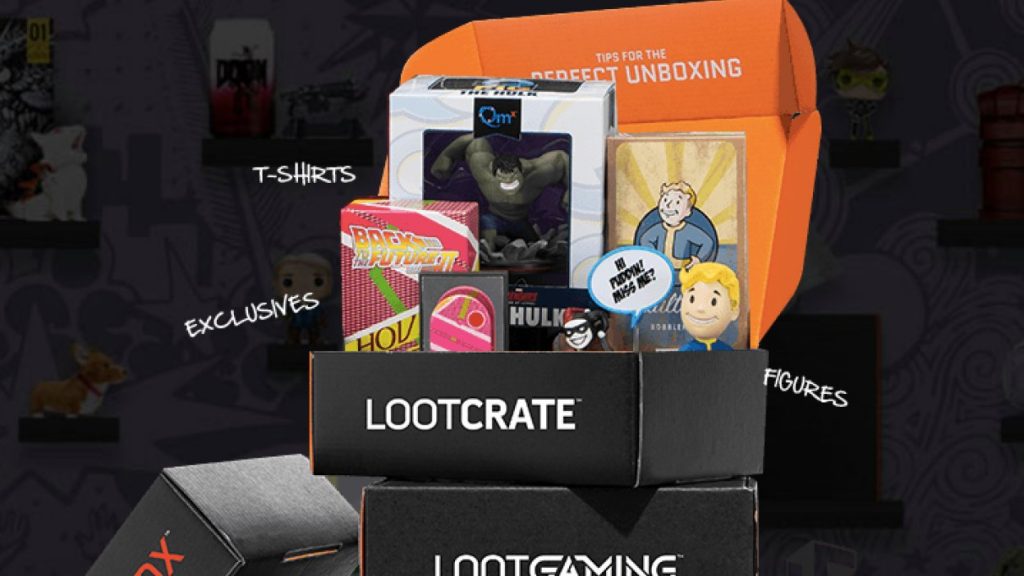 Loot Crate is a very popular monthly subscription box company and their monthly subscription box usually contain unique collectibles and gear related to gaming, TV shows, and comic books.
Loot Crate is widely known for their creative marketing campaigns, but the one that truly made them stand out was the marketing campaign they worked with PewDiePie, one of the top YouTube influencers. Their sponsored video got more than 10 million views (as of July 2022), and all viewers had a special code for 10% off their next subscription.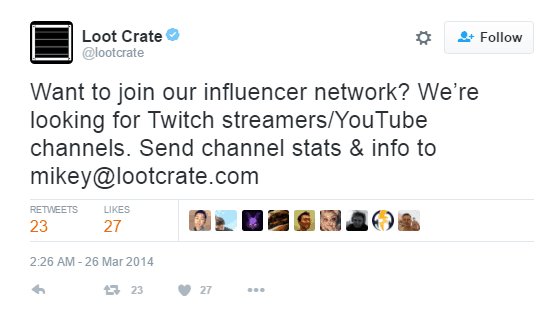 They also worked with other influencers, with Jack Douglas being a prime example. It all comes down to picking relevant influencers that suit your niche, while also encouraging content that's different and still very engaging.
ASOS's Influencer Marketing Strategy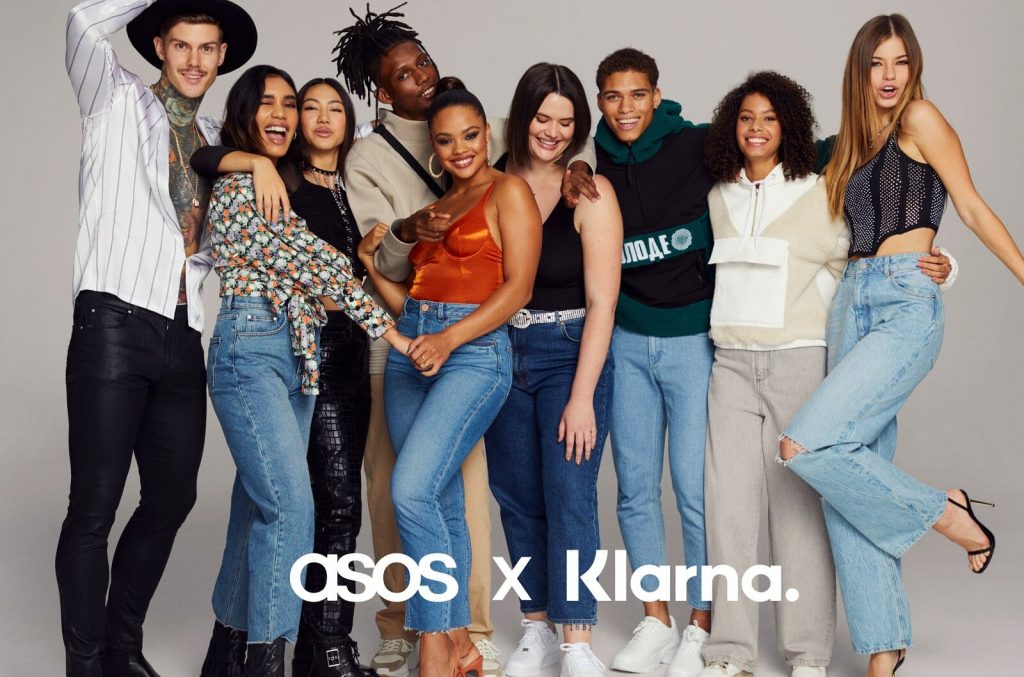 ASOS is a British online fashion and cosmetic retailer, mainly targeting young adults.
ASOS chose to create a very interesting Instagram influencer marketing campaign in 2020. Instead of going after big names like PewDiePie, they partnered with about 30 microinfluencers with distinctive looks and communities. They wanted to show their brand is welcoming all shoppers, regardless of the industry and what interests they might have.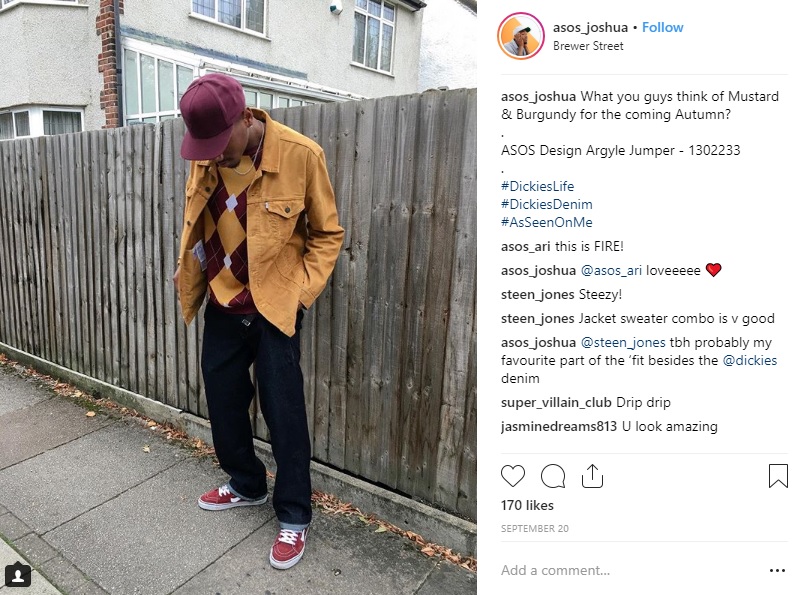 Those influencers they chose had a plethora of different styles to choose from, and this makes it easy for every ASOS shopper to find something they like at ASOS. The strategy worked really well to bring out Asos's brand message – everyone can find something that suits them from ASOS.
Sony's Influencer Marketing Example
Like ASOS, Sony chose to go wide instead of big in their influencer marketing campaign
When they launched their PlayStation VR headset in Canada, SONY chose influencer marketing as their main marketing strategy in Canada.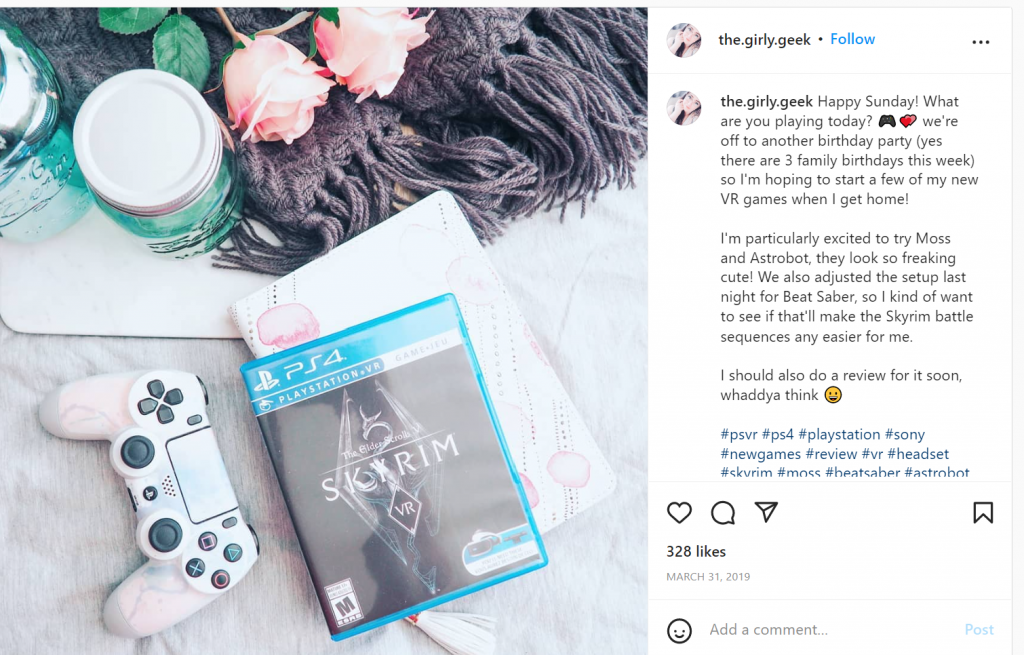 Their worked with a large number of smaller and larger influencers, like The Girly Geek, Stalman, Karl Conrad and many others. The main focus for their campaign was to show positive gaming experiences people had with SONY's newest Playstation VR headset.
Their Instagram campaign received more than 12k likes, with average engagement rate of 3.64%. Their YouTube views were over 28k people. Considering the regions it targeted, SONY managed to generate quite a lot of exposure, while also connecting with key influencers.
Gymshark's Influencer Campaign Example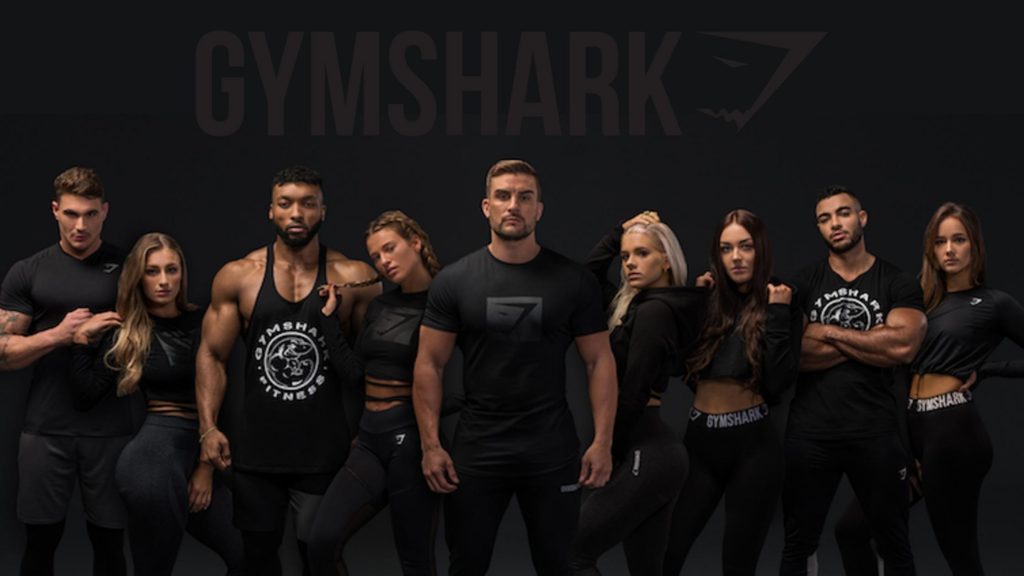 Gymshark is a British fitness apparel and accessories brand, manufacturer and retailer. In 2020, the company was valued at over £1 billion.
From the get go, Gymshark has always been a big believer of influencer marketing. Since founded in 2012, Gymshark has continually come up with various influencer marketing strategies. One particular successful campaign has been the 66 days: change your life challenge they launched in 2021.
The whole campaign revolves around one idea: It takes around 66 days for a new habit to stick.
To get the message out, Gymshark partnered with major TikTok and Instagram influencers, who in turn came out with lots of video contents and Instagram posts. They also decided to use a unique, branded hashtag #gymshark66 for all their videos and posts.
In the end, the strategy really paid off. #Gymshark66 received more than 240 millions views on TikTok and #gymshark66 got near 750000 posts on Instagram.
Note: Unique hashtags are hard to pull off – most people don't know about them yet. But if successfully implemented, you get an exclusive spot in the social media space. Now everyone who searches for #gymshark66 will see Gymshark's content.
MVMT's Influencer Marketing Campaign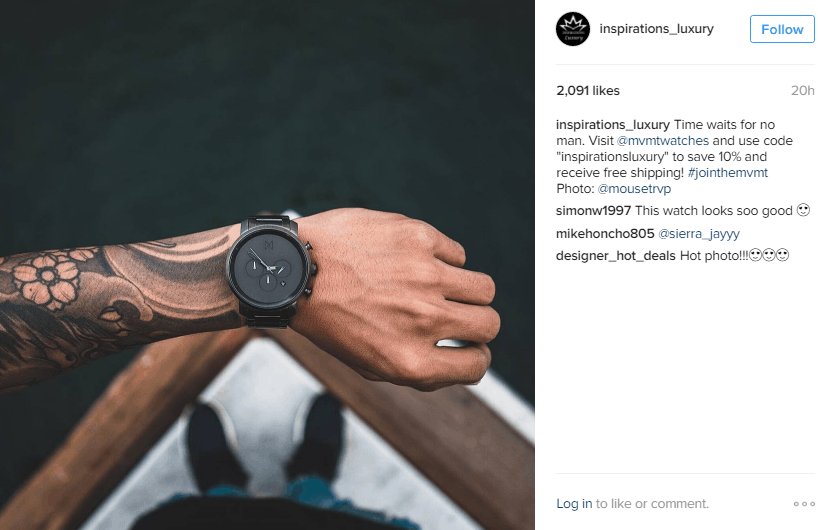 MVMT (pronounced "Movement") is an American watchmaker who sells affordable, luxury wrist watches (that's right, both luxurious and affordable).
MVMT knows the power of influencer marketing and spends most of their budget working with influencers.
They partnered with every influencer they can find: from top influencers to micro-influencers, and have the influencers showcase their watches on their social media accounts.
They work closely with many Instagram influencers like whatmyboyfriendwore, doctor.lacroix, inspirations_luxury and many others.
and like Gymshark, they came up with a unique hashtag #jointhemvmt. (A unique hashtag that has both the brand name and a CTA, clever!)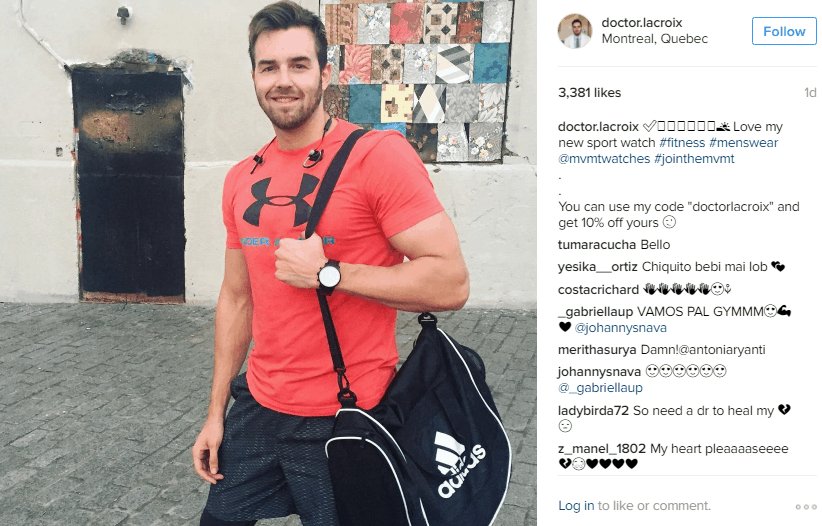 Final words
There's no denying that the right influencer marketing campaign can bring in lots of exposure and new clients.
Of course, that also means you must find the right influencer and connect with them properly. These examples listed above show that a great influencer marketing campaign can be very effective, and it all comes down to targeting. Find the right influencer, study their audience and any previous partnerships, then it will be easier to narrow down the right solution!